Contact Media Super on 1800 640 886 for all enquiries regarding your membership and benefits.
You can reach us between 8.00am and 7.00pm (AEST/AEDT), Monday to Friday, except for national public holidays.
If calling from overseas
Dial +61 3 8687 1854
Language assistance

We can help you in a number of languages. To use our translation service, simply request to use a translator when you call the Media Super Helpline.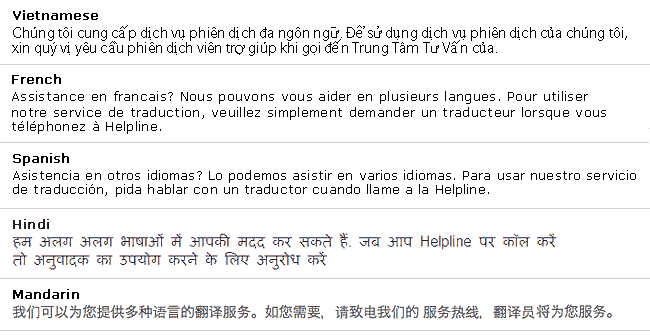 Fax us
On +61 3 9245 5827
Write to us
Media Super
GPO Box 4303
Melbourne VIC 3001
To contact the Media Super Privacy Officer, Family Law Officer or Complaints Officer, please write to the appropriate officer at the above address.
Fund Details
ABN: 42 574 421 650
SPIN: PIN0100AU
USI: 42574421650001
External Dispute Resolution
If you have already made a complaint to us and you are not satisfied with the response provided to you, or 45 days (or 90 days after the expiry of the 28-day objection period for death benefit distributions) has passed since you first complained and we have not responded, then you have the option to refer your complaint to the Australian Financial Complaints Authority (AFCA).
AFCA can be contacted at:
Online: www.afca.org.au
Email: info@afca.org.au
Phone: 1800 931 678
Mail: Australian Financial Complaints Authority
GPO Box 3
Melbourne, Victoria, 3001
For more details about referring a complaint to AFCA, how AFCA handle complaints, and time limits that may apply contact AFCA directly.
Online enquiries & complaints
Please use this form to submit your enquiry or complaint securely online.
All complaints will be acknowledged promptly and, in most cases, addressed within 30 days. We will generally respond to enquiries within 3-5 business days.
For more information about how we handle complaints, please see our complaints policy.
Important Information:  By providing my email address and/or mobile phone number, you agree that the we may use your email address and/or mobile phone number to send you information concerning your super electronically (which may include a link to a website from where it can be downloaded), including annual reports, member and exit statements, notices of material changes or occurrence of significant events, member publications and (unless you have requested us not to do so) for marketing and research purposes. You understand that you can change your preferences for how you receive communications from us at any time by updating your preferences online or by calling us.